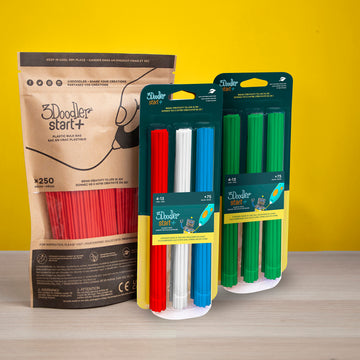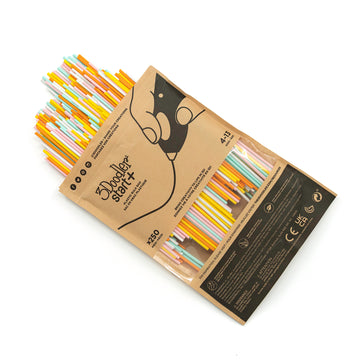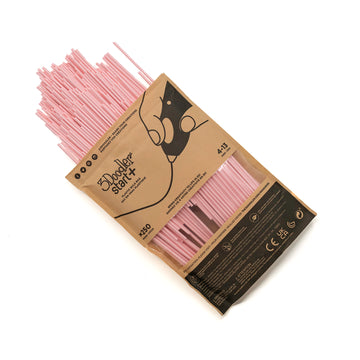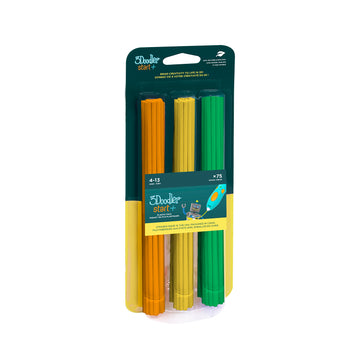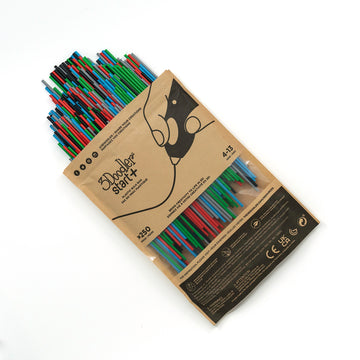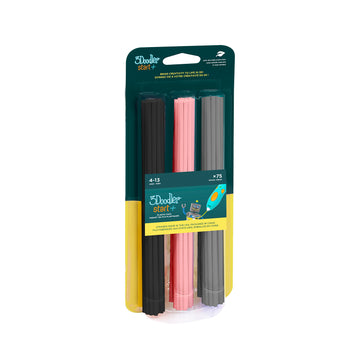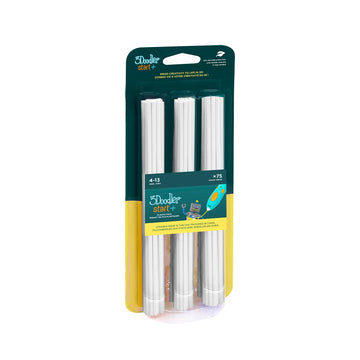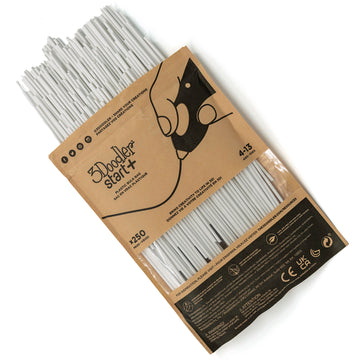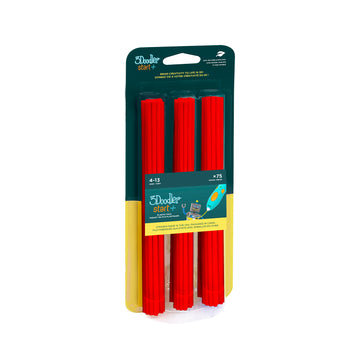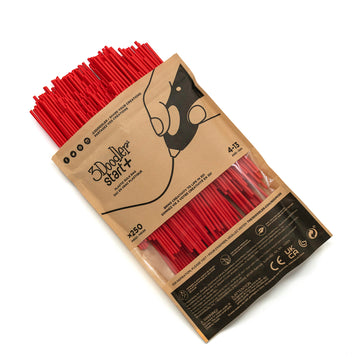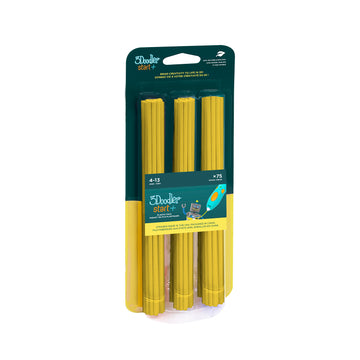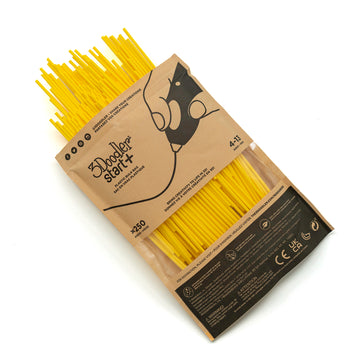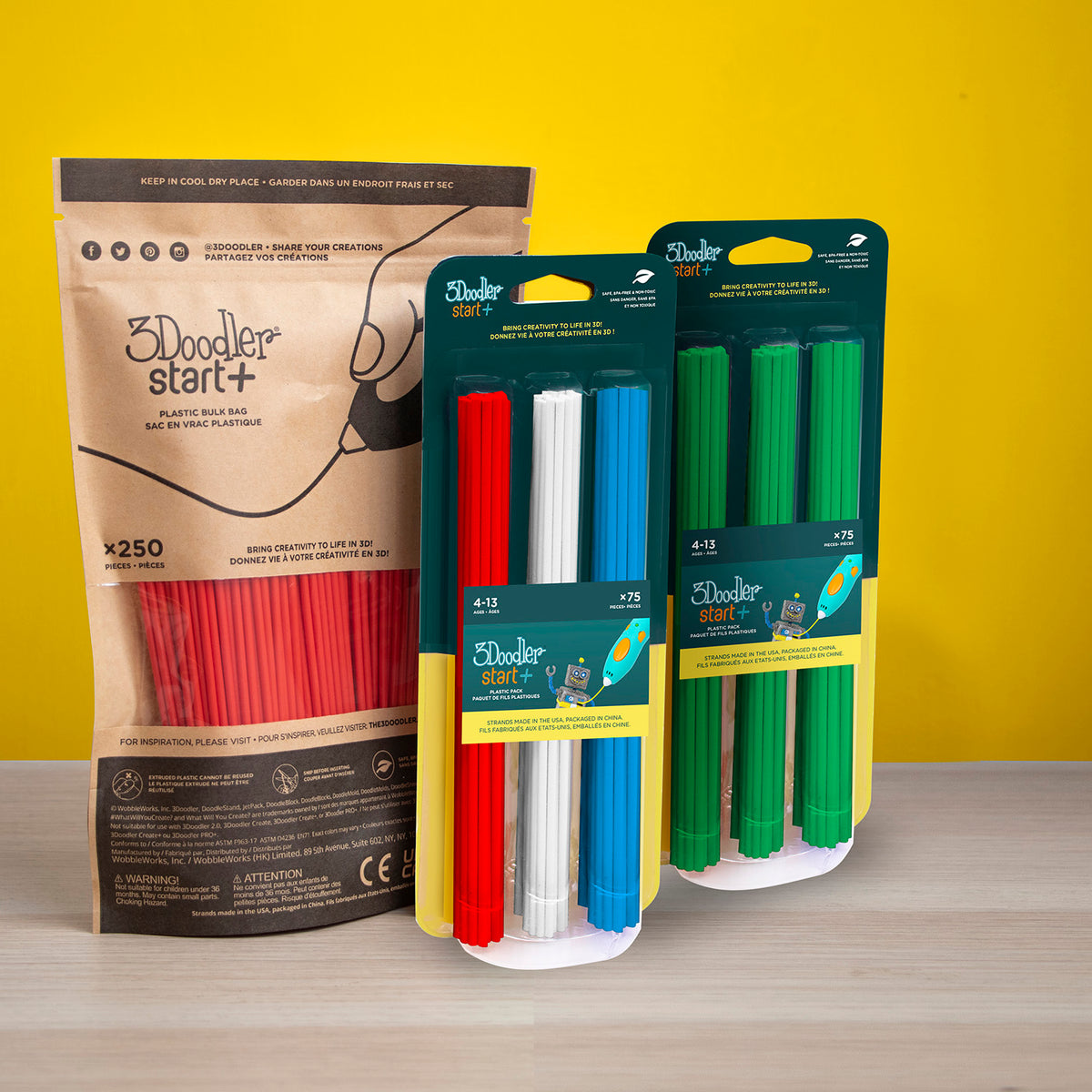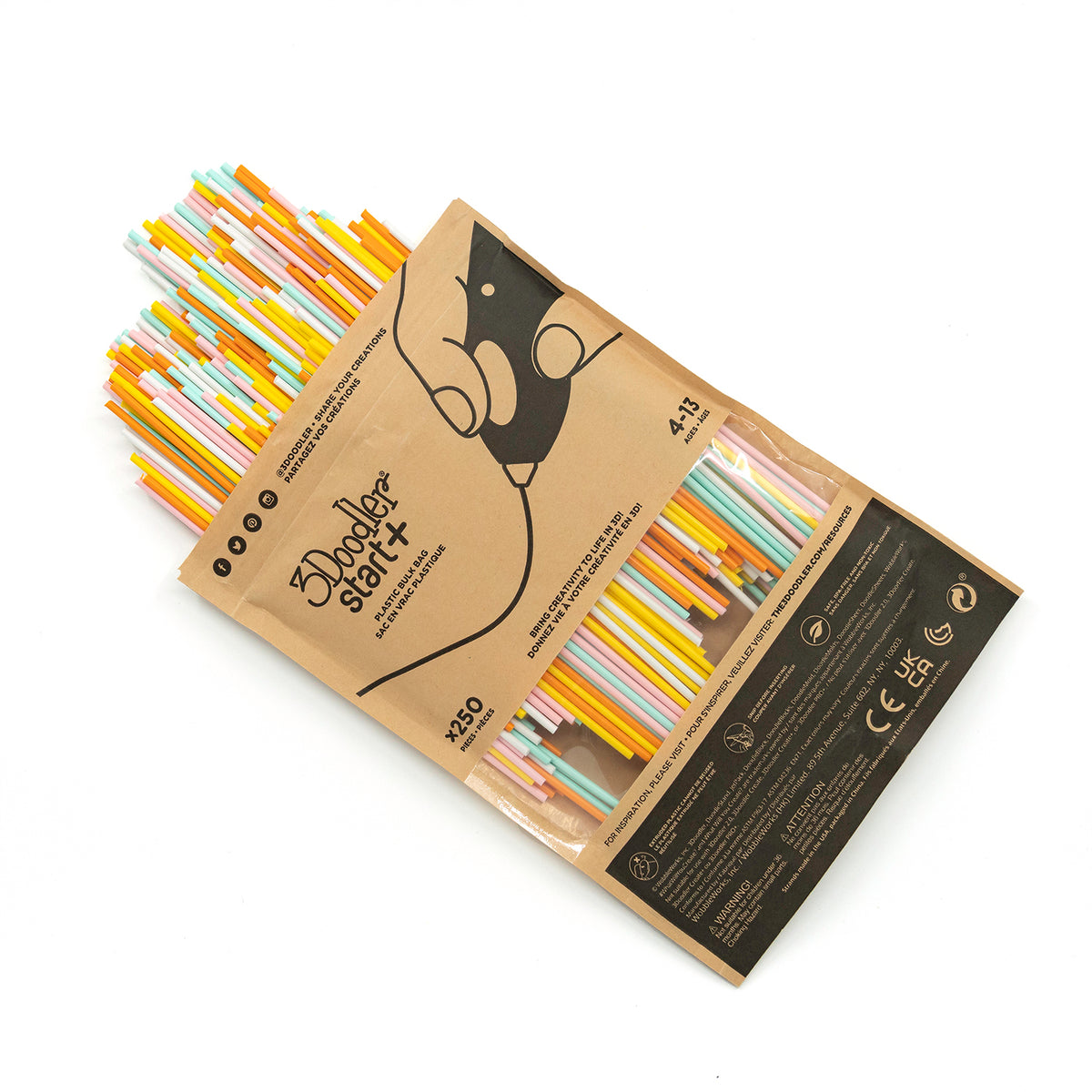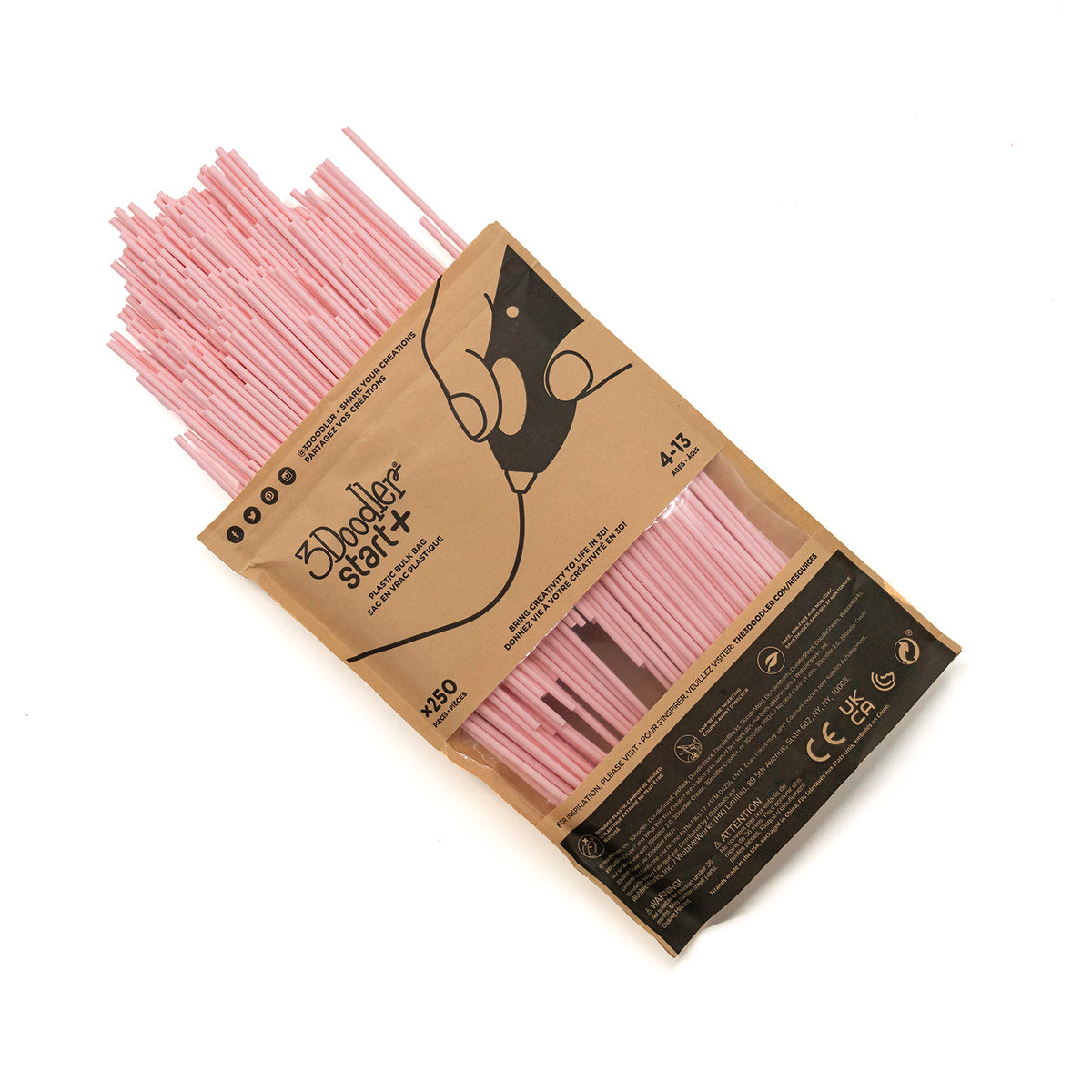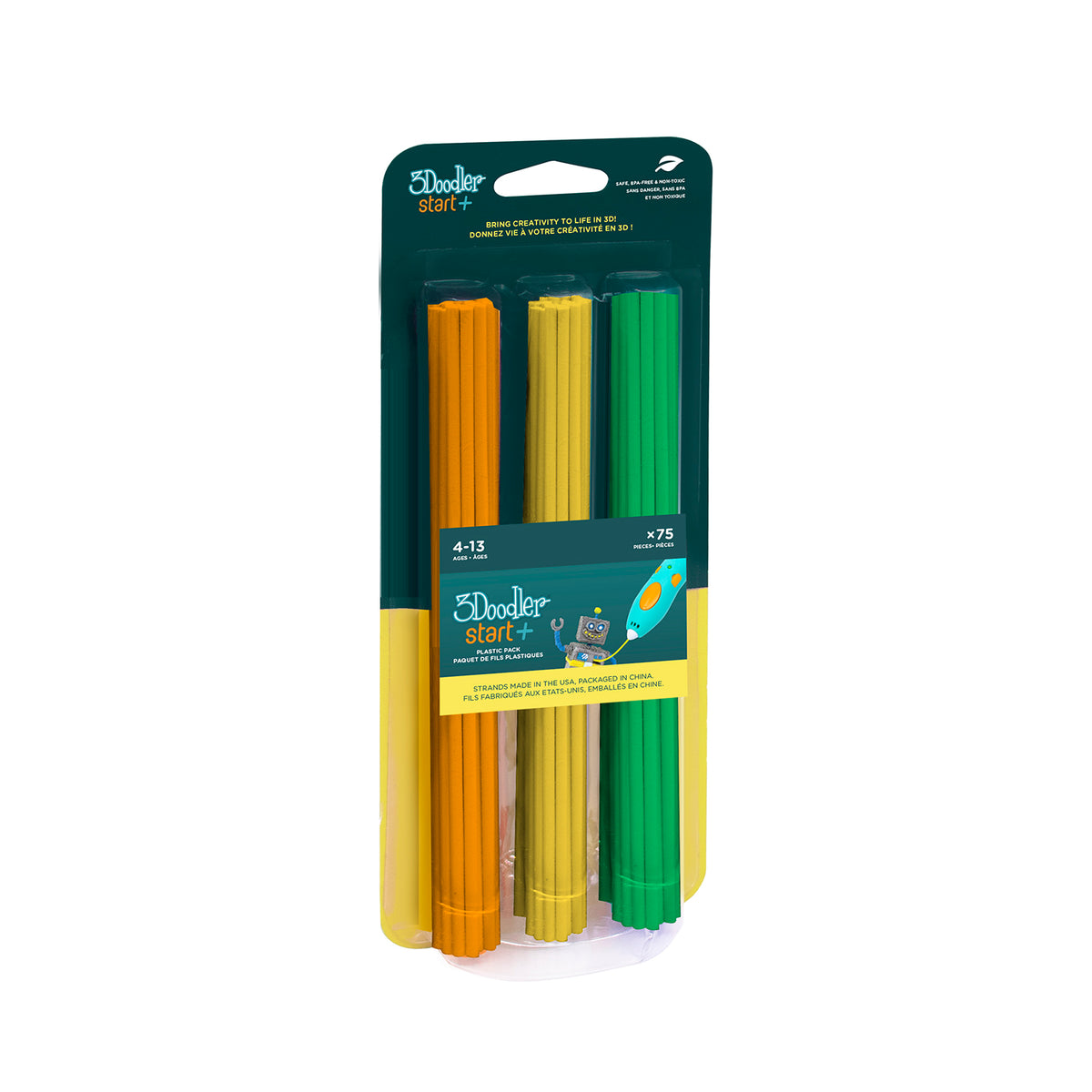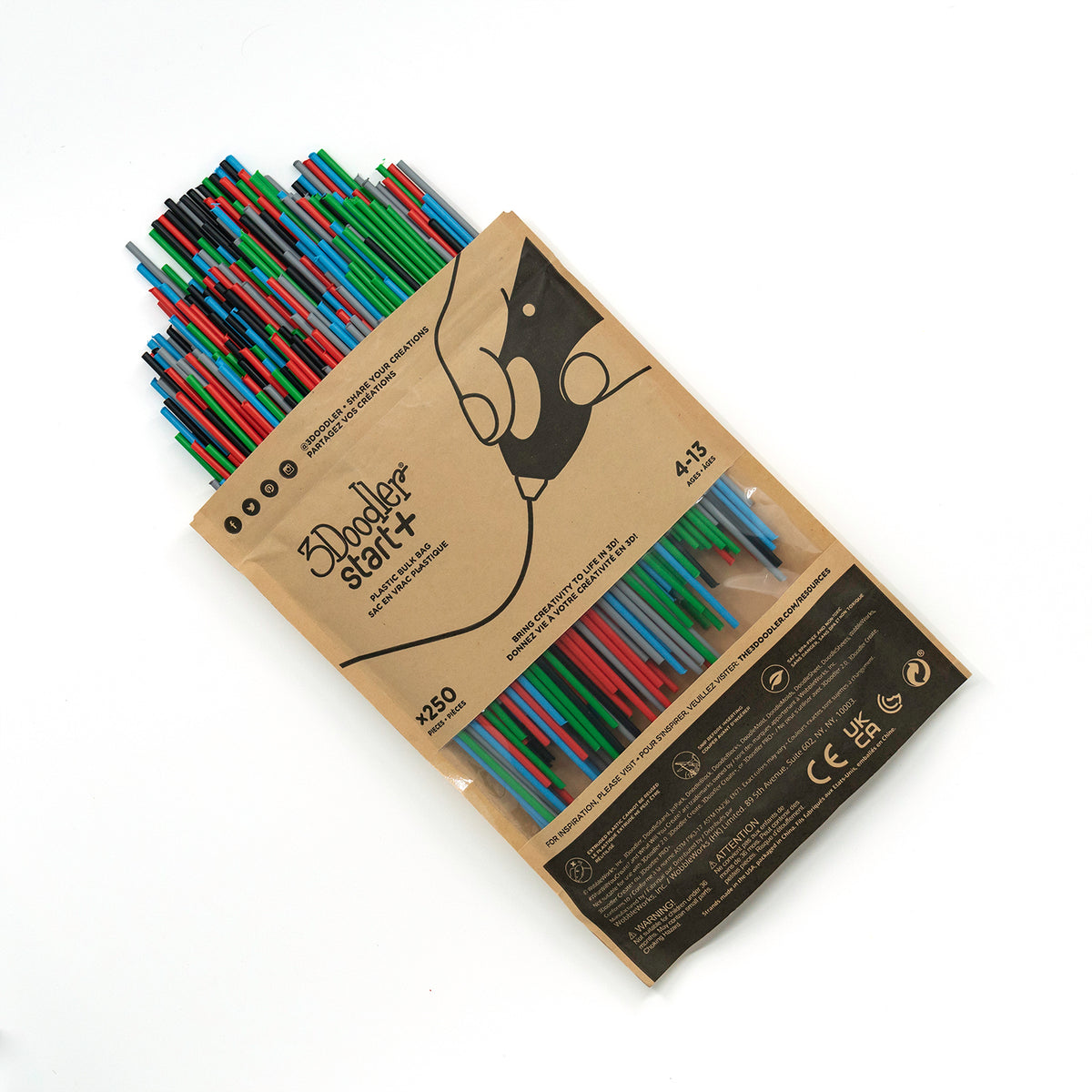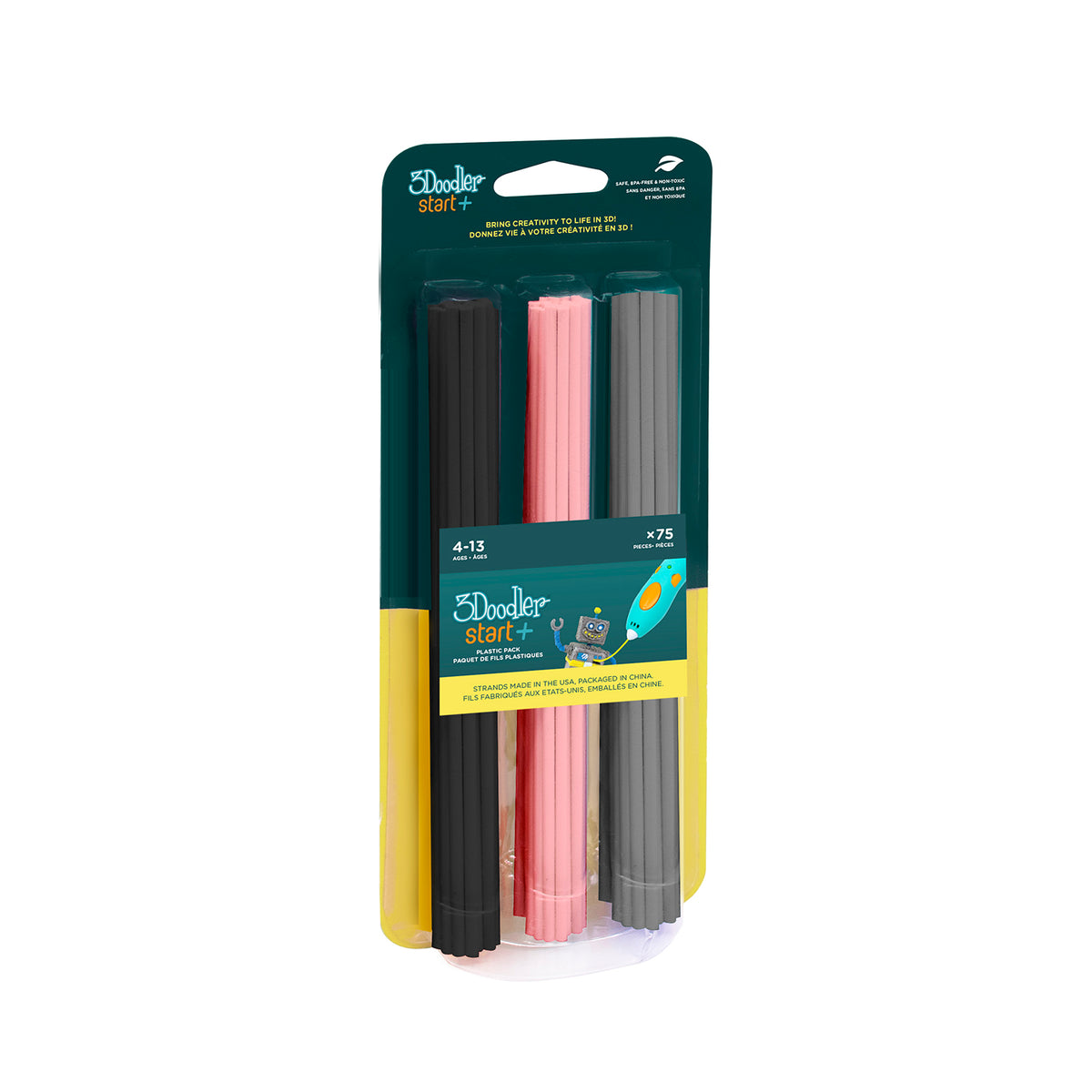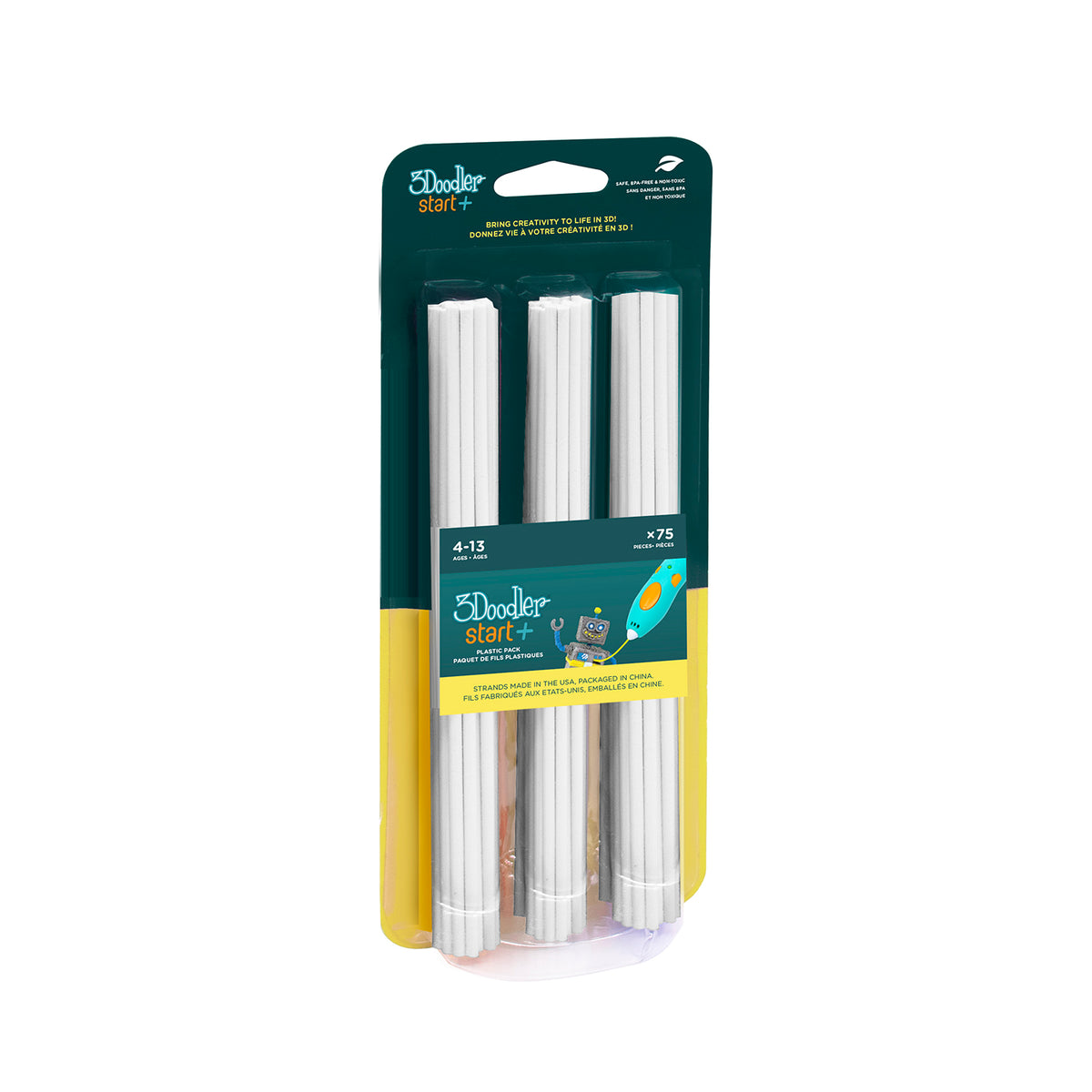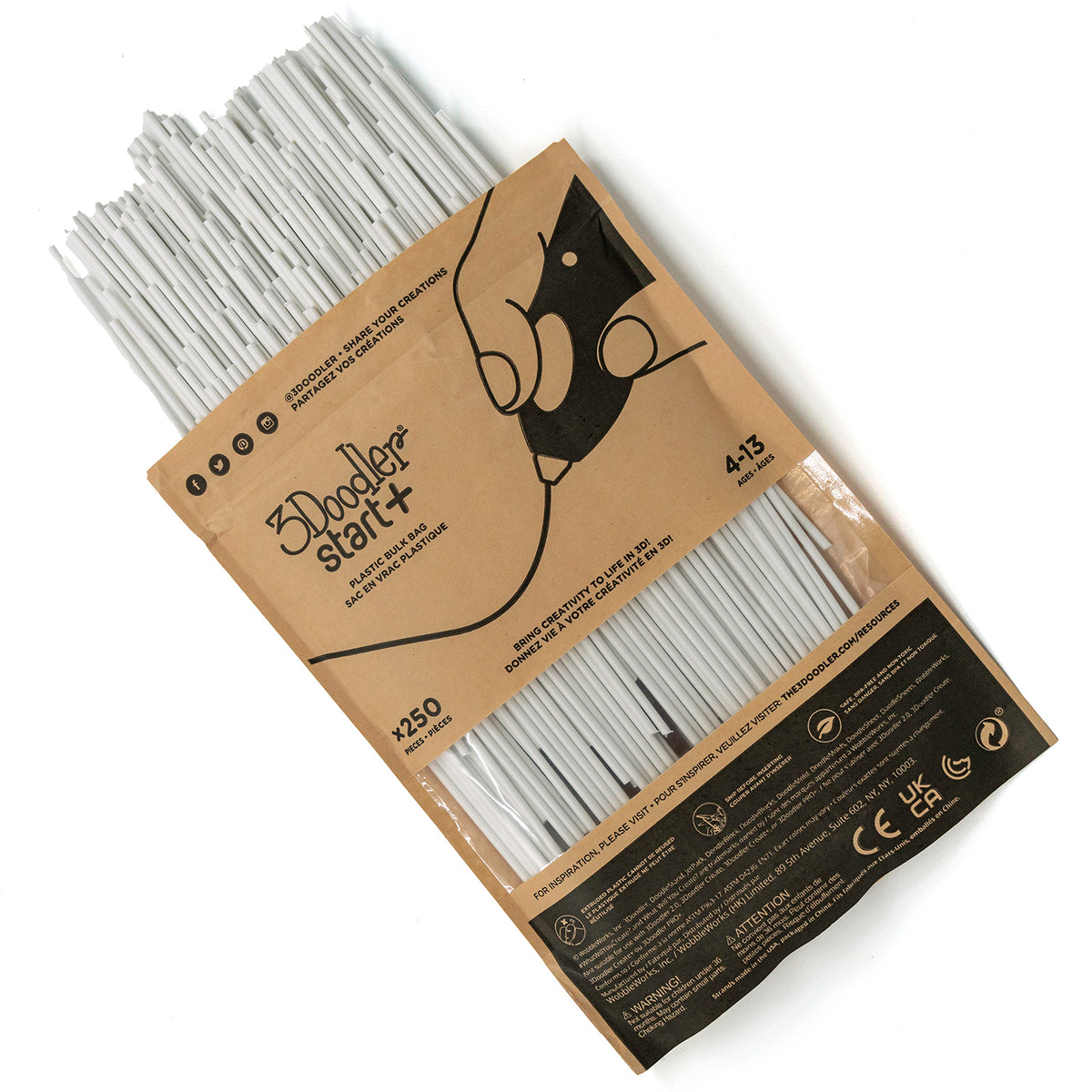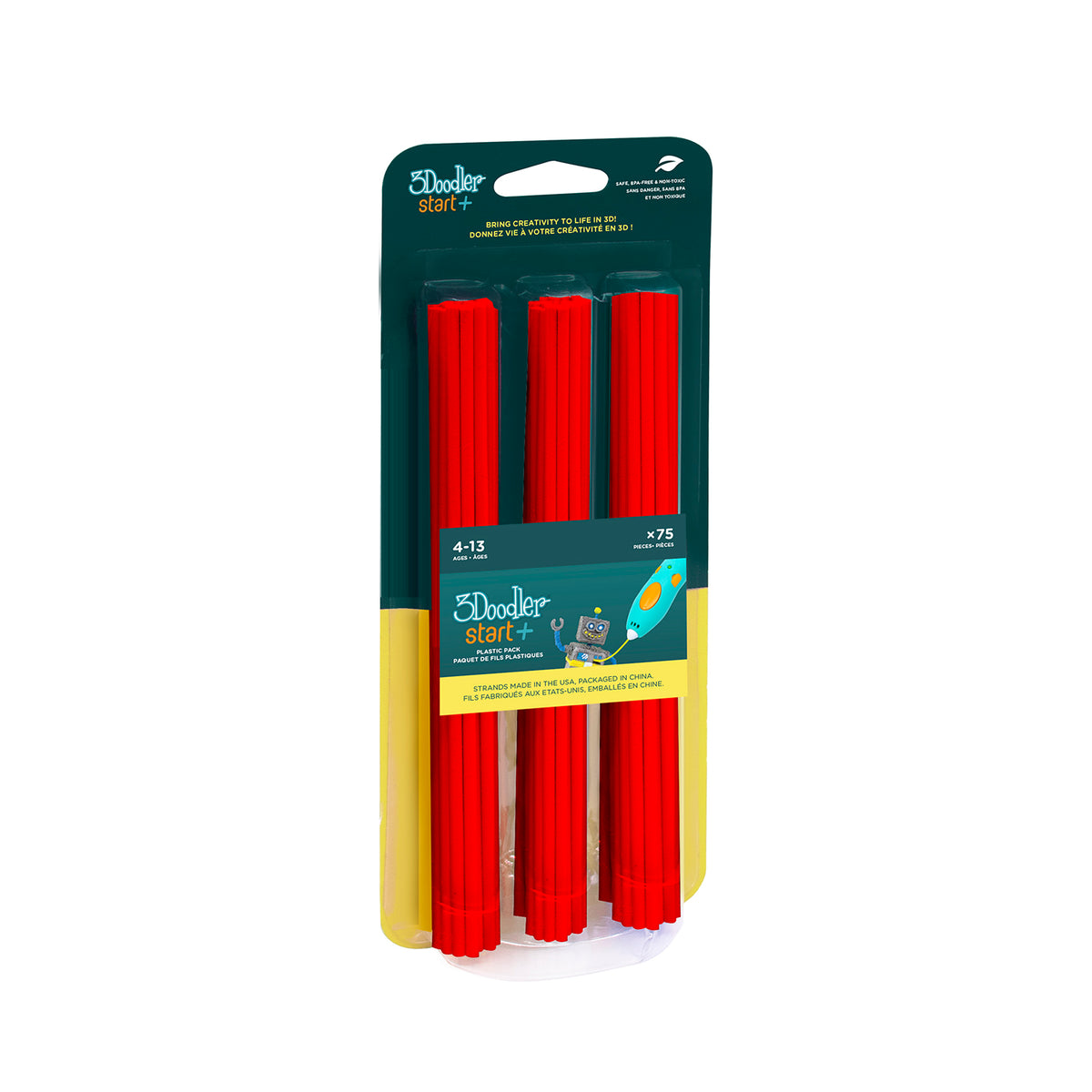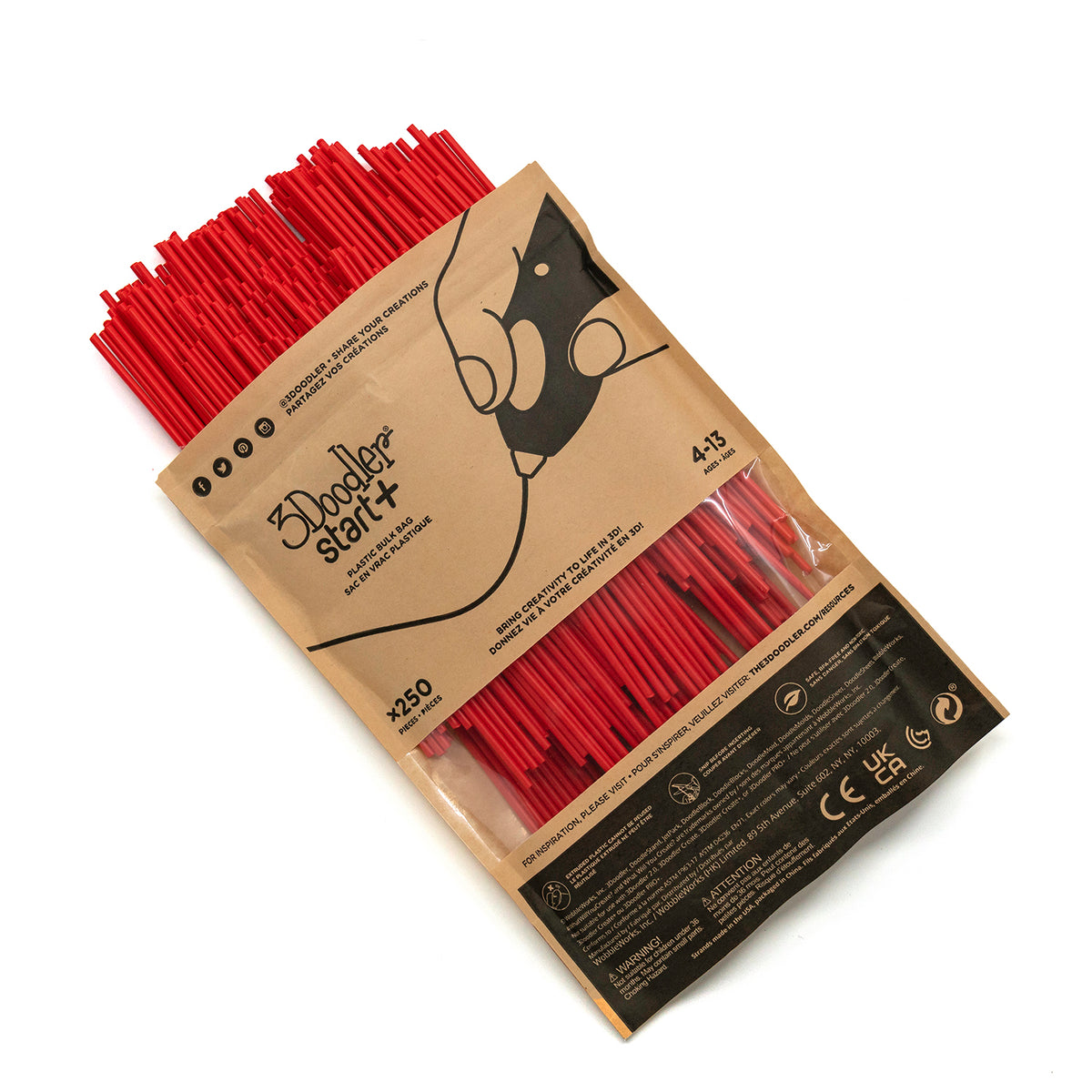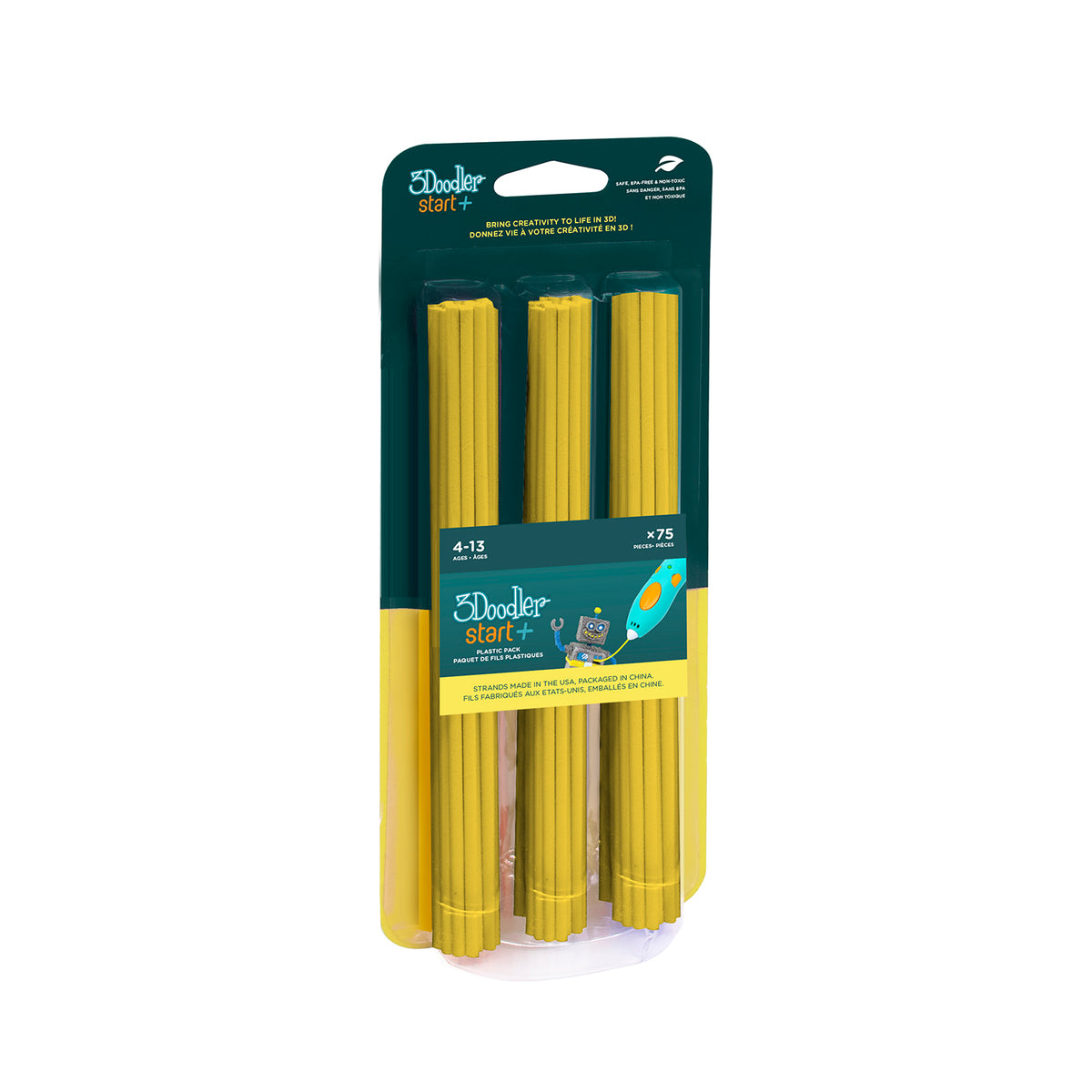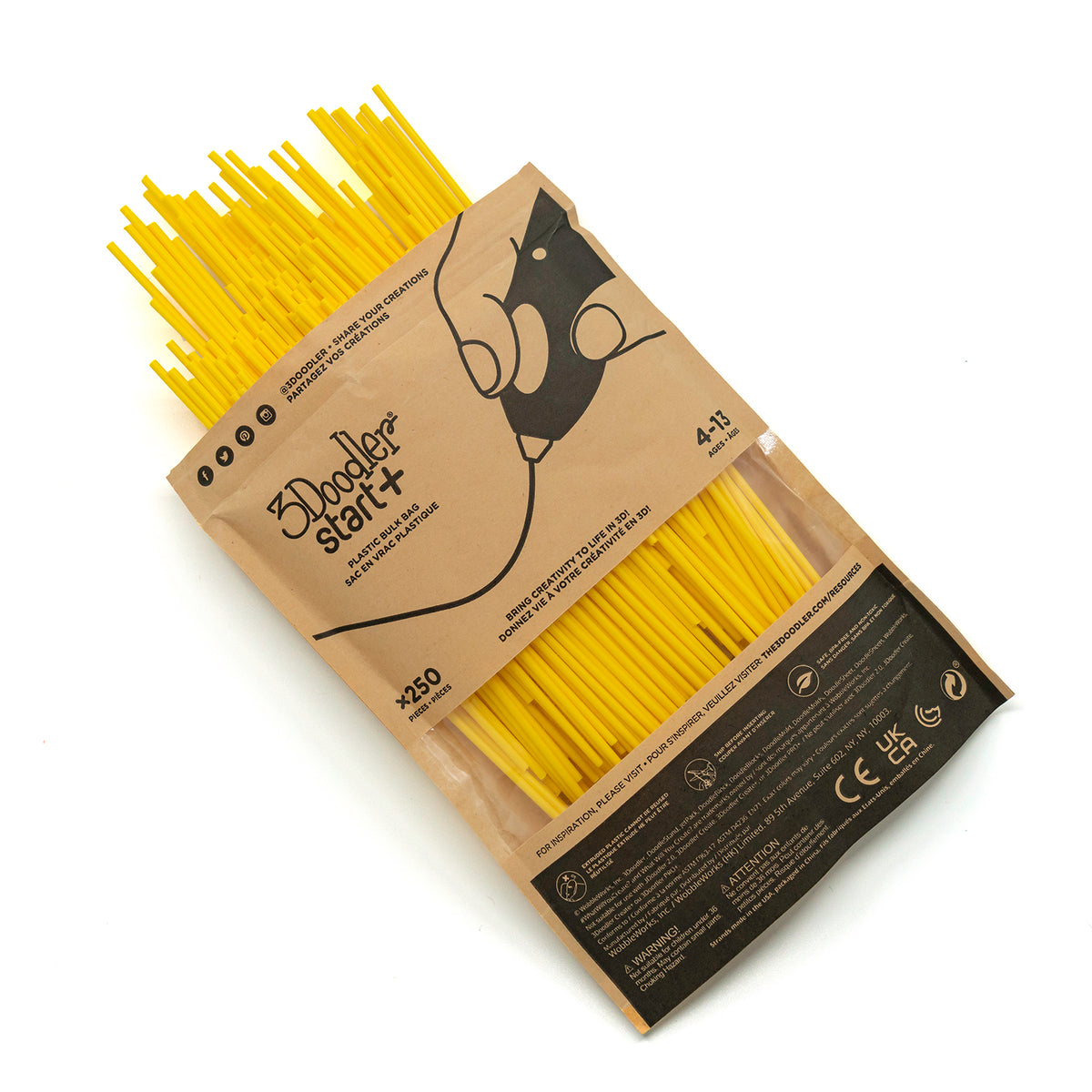 3Doodler Start - Orange - Yellow - Green Mixed Pack - 75 Blister
New Item!
Safe for Kids: 3Doodler Start Eco-plastics are low-heat, BPA-free and non-toxic so they are completely safe for kids. They can even be composted in a home composter!
Oodles of Doodles! 3Doodler Eco-plastics extrude up to 6 times the length of a strand, so one 6 inch strand can yield over 35 inches of Doodles!
Safe to Doodle on almost any surface! The plastic can be easily removed, though will adhere firmly to some clear plastics.
Compatible with 3Doodler Start+ 3D Pen: All 3Doodler Eco-plastics are compatible with the 3Doodler Start/+ 3D pens and accessories.
Product Details
3Doodler Start - Orange / Yellow / Green Mixed Pack - 75 Blister
Warranty
100% Satisfaction Guaranteed. If you have any issue with your product and/or would like a refund, simply contact us at help@the3doodler.com.
Shipping Info
Usually ships within 1-2 business days from our Liverpool warehouse, delivery options available at checkout.
In the Box
SKU
3DS-ECO-MIX4-75
Item Weight
0.09 kg
Frequently Asked Questions
Is the plastic hot when it comes out of the 3Doodler Start?

The plastic is warm, but completely safe to touch when it emerges from the tip of your 3Doodler Start. You can safely use your hands to shape your Doodles to perfection.

Is the 3Doodler Start safe for children?

Completely. The 3Doodler Start Pen and Eco-Plastics are specially designed to be completely safe for kids ages 6 years and above. There are no hot parts on the pen and our Eco-Plastic is made from food-safe materials, is non-toxic, BPA-free, and completely biodegradable in your household compost. It typically takes about 45 days for the plastic to break down, depending on various environmental factors.

Can I hook a spool of plastic up to the 3Doodler?

3Doodler plastics are cut to a specific length and straight cut. We are not able to verify the quality or source of third party materials, and the 3Doodler Warranty is limited to 3Doodler-approved plastics. Likewise, the curvature in the spools will cause irreparable damage to 3Doodlers since the feeding mechanisms are designed for straight cut filaments. 

To see which 3Doodler filaments are compatible with the 3Doodler pen you have, please check our comprehensive compatibility chart here:

 

www.the3doodler.com/compatibility
Our
Plastic Promise
We want you to trust every Doodle you or your children create! That's why we partner with the best engineers and factories around the world, and source only the highest quality plastics.
All 3Doodler plastic strands are made from the highest quality materials, at factories in the US, UK and Spain, and they have all been subjected to the strictest standards of safety testing. This includes passing RoHS testing, Toxological Risk Assessments, LHAMA compliance testing, and heavy metal testing by labs including Intertek and Bureau Vertias (two of the world's most reputable testing labs).
Over 2,500,000 Happy 3Doodlers!