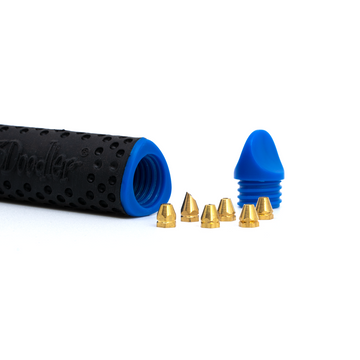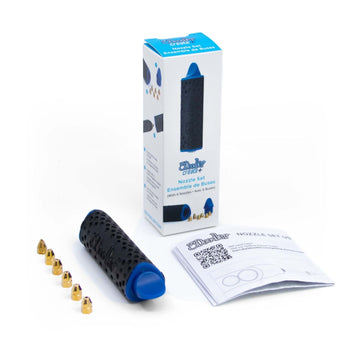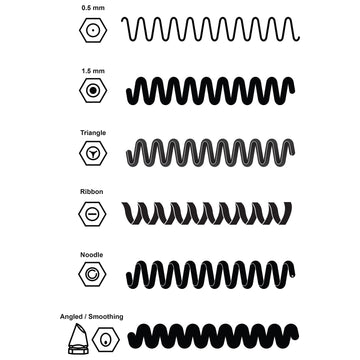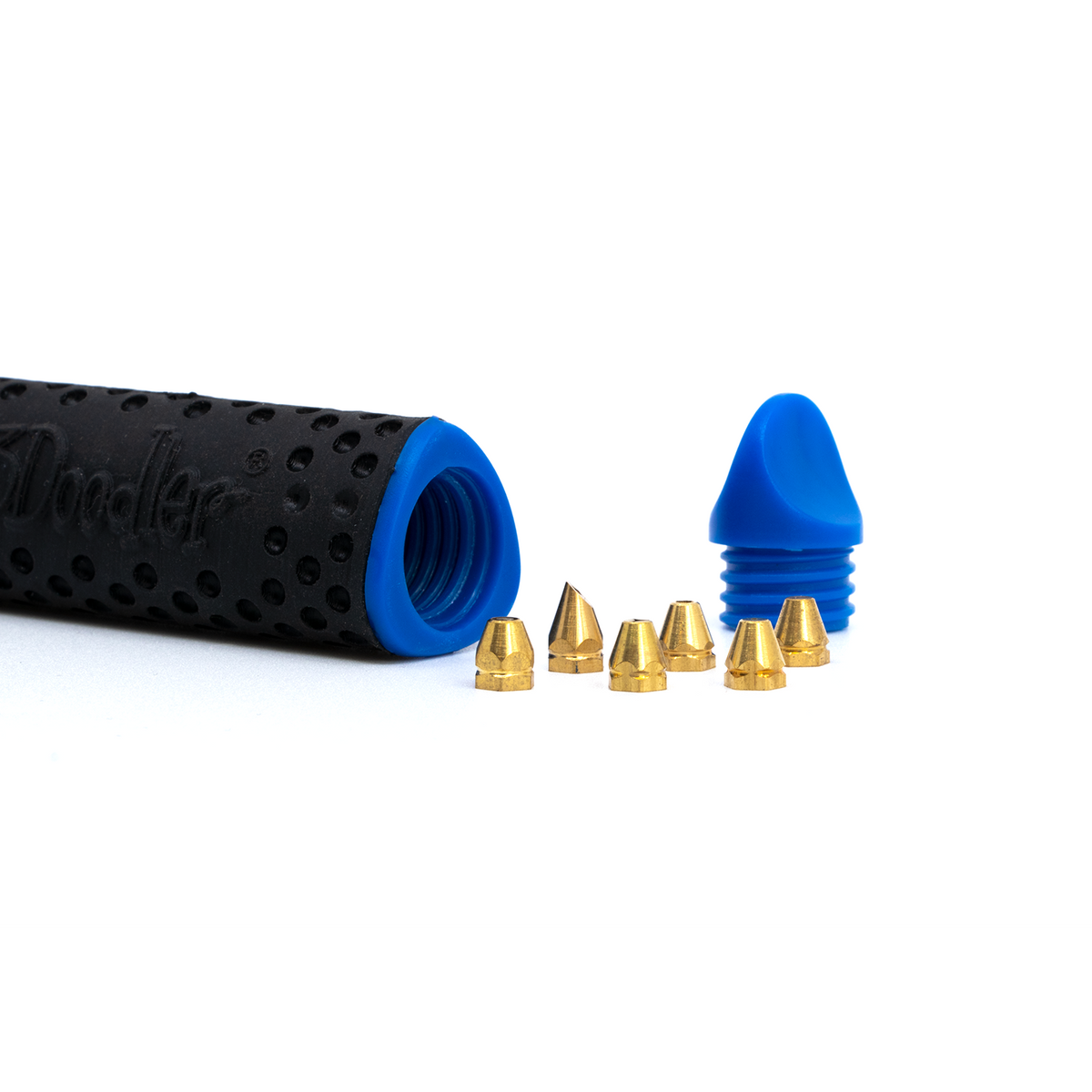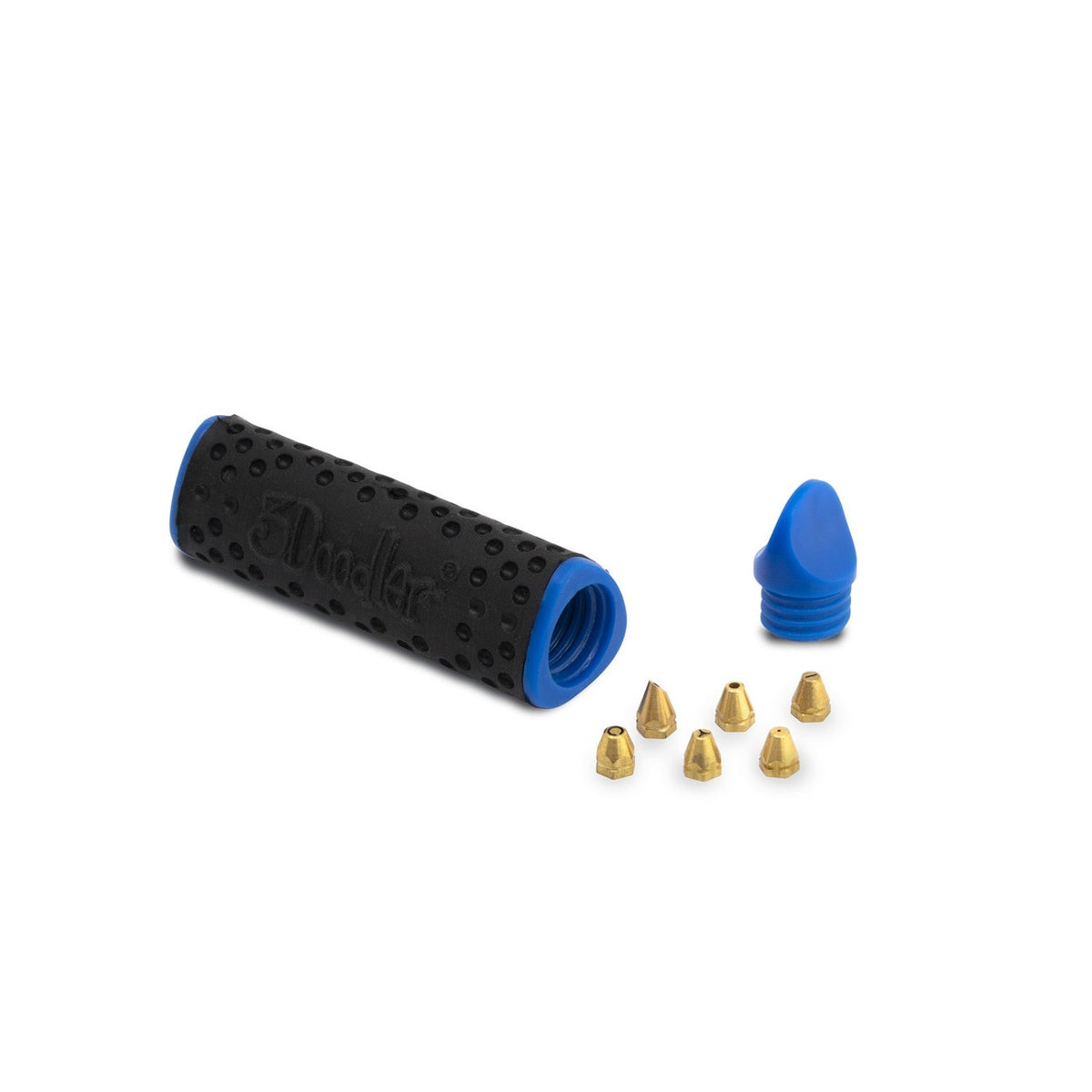 3Doodler Create Nozzle Set (2022)
New Item!
Cool Nozzle Designs for Enhanced Doodles: Includes a ribbon tip, square tip, triangle tip, a super fine 0.5mm nozzle, and thicker 1mm and 1.5mm nozzles.
Make the Smoothest Doodles! Comes with a smoothing tool that clips onto the end of each nozzle, allowing you to smooth your Doodles to perfection.
Nozzle Holder and Remover: The nozzles and smoothing tool comes in a nozzle holder, featuring a nozzle remover tool at its base.
Expand the Capabilities of Your Create+ 3D Pen with the 3Doodler Create Nozzle Set, you can extrude plastic in a variety of shapes and sizes.
Product Details
Customize your Create+ 3D pen by swapping out the nozzle tip to achieve different textures. This set includes six unique nozzle tips: an ultrafine 0.5mm tip, a thicker 1.5mm tip, as well a Triangle, Ribbon, Noodle and Angled nozzle. These tips come in a convenient carrying case that doubles as a tool to remove and replace the nozzles whenever creativity strikes!
Warranty
100% Satisfaction Guaranteed. If you have any issue with your product and/or would like a refund, simply contact us at help@the3doodler.com.
Shipping Info
Usually ships within 1-2 business days from our Liverpool warehouse, delivery options available at checkout.
In the Box
SKU
Item Weight
0
Frequently Asked Questions
How do I know which 3Doodler products are compatible with what 3Doodler pens?

You can view a comprehensive compatibility chart here: www.the3doodler.com/compatibility

Are different sized nozzles available for the 3Doodler Create+?

Yes, we sell a nozzle set with 6 interchangeable nozzle so you can experiment with different textures and techniques.

Can I use the current Create/Create+ DoodlePad with the Wood filament?

Of course! Just flip to the back side of the DoodlePad. Your creations will get stuck on the front side if you Doodle in Wood on it!
Over 2,500,000 Happy 3Doodlers!